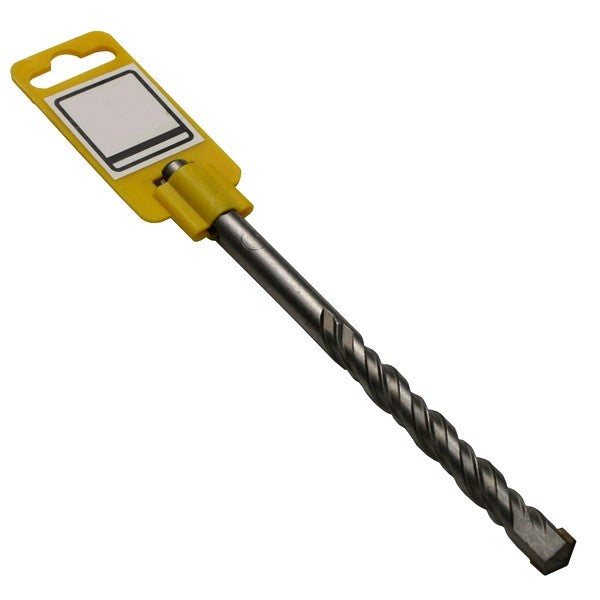 12 mm concrete drill !! professional quality !!
Original price
CHF 14.50
-
Original price
CHF 14.50
Hammer drill with SDS-PLUS shank, fits in all commercially available percussion drills and percussion hammers with SDS holder
the chisel-shaped drill head penetrates quickly and quickly removes the drilled material from the borehole via the conveyor helix
Equipped with speed-optimized and durable carbide
This drill is characterized by easy centering and fast drilling and thus pleasant, energy-saving work
high-quality drill bits for concrete, masonry and natural stone that we have been selling for years for use in trades - after all, you should be able to drill quickly and for a long time with them and not waste your time changing drill bits and tedious pressing
The usable length is approx. 60 mm shorter than the total length (due to the SDS-Plus shaft)
Top price-performance ratio - no cheap goods
Montage

Als ersten Schritt legen Sie ein Raster an und markieren alle Stellen, wo später die Einschlagmuttern gesetzt werden sollen. Für Boulderwände empfiehlt sich ein Lochraster von 10 cm (Bedarf pro qm: 95 Einschlagmuttern oder 15 cm (Bedarf pro qm: 45 Einschlagmuttern), wobei jeweils die zweite Reihe versetzt zur oberen Reihe ist. Eine andere Variante ist, dass Sie genau so viele Einschlagmuttern verwenden, wie Sie Klettergriffe haben. Der Nachteil an dieser Variante ist, dass Sie wenig Umschraubmöglichkeiten an der Wand haben. Zudem müssten bei einer Erweiterung der Kletterwand für mehr Einschlagmuttern, die ganzen Platten wieder abmontiert werden.Nachdem markieren der Stellen für die Einschlagmutter, bohren Sie dort 12 mm Löcher. In diese wird die Einschlagmutter von der Rückseite in die Platte eingeschlagen. Für einen besseren Halt der Einschlagmutter, tragen Sie bitte einen speziellen Holz-Metall-Kleber auf die Mutter auf.