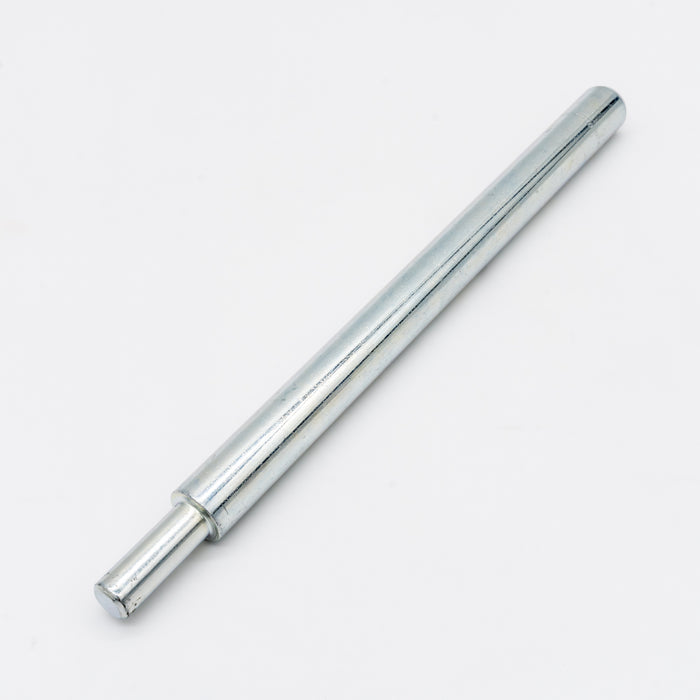 Setting tool for M 10 drive-in dowel
Original price
CHF 24.50
-
Original price
CHF 24.50
Availability:
in stock, ready to be shipped
Application:
The setting tool is required to anchor the drop-in anchor in the drill hole.
How a drop-in anchor works:
After inserting it into the drill hole, the tip of the drop-in anchor is cracked with a setting tool. The screw or threaded rod is then screwed into the internal thread.
Instructions for use:
To drill a hole. Clean the drill hole with a brush and/or a blower. Insert the drop-in anchor to the effective anchorage depth. This is achieved when the expansion sleeve does not protrude beyond the concrete surface. The dowel is anchored by hitting the cone with the setting tool. It is properly set when the setting tool rests on the sleeve. Turn the anchor rod, threaded rod or screw into the thread. (Never apply more torque than permitted in the technical data table.)
Technical data for the drop-in anchor:
| | |
| --- | --- |
| | M10 |
| Drilling depth [mm] (anchoring depth, setting depth) | 44 |
| Hole diameter [mm] | 12 |
| Recommended load per dowel in non-cracked concrete [kN] including partial safety factor | 3.0 |
| Torque when anchoring | 15 |
| thread diameter [mm] | 10 |
Montage

Als ersten Schritt legen Sie ein Raster an und markieren alle Stellen, wo später die Einschlagmuttern gesetzt werden sollen. Für Boulderwände empfiehlt sich ein Lochraster von 10 cm (Bedarf pro qm: 95 Einschlagmuttern oder 15 cm (Bedarf pro qm: 45 Einschlagmuttern), wobei jeweils die zweite Reihe versetzt zur oberen Reihe ist. Eine andere Variante ist, dass Sie genau so viele Einschlagmuttern verwenden, wie Sie Klettergriffe haben. Der Nachteil an dieser Variante ist, dass Sie wenig Umschraubmöglichkeiten an der Wand haben. Zudem müssten bei einer Erweiterung der Kletterwand für mehr Einschlagmuttern, die ganzen Platten wieder abmontiert werden.Nachdem markieren der Stellen für die Einschlagmutter, bohren Sie dort 12 mm Löcher. In diese wird die Einschlagmutter von der Rückseite in die Platte eingeschlagen. Für einen besseren Halt der Einschlagmutter, tragen Sie bitte einen speziellen Holz-Metall-Kleber auf die Mutter auf.